It's April 2020, and for the lucky of us that can keep doing their job in the middle of a global shutdown and away from their office, the home is the new workplace. This is for me, since Monday, March 16th. Last social gathering was the Thursday before, a leaving party of a dear colleague at IXDS. From here, thinking of that event feels like a going back to another age, and it was only a month ago.
My current mood is swinging between the urge of doing something for the now and taking this time to reflect and read long books. It's been quite paralyzing, keeping working on personal projects despite an aftertaste of them not being really important now makes me less motivated, despite I could also have the time for those now.
On a positive note, since the lockdown I've set up some new routines with far away friends I don't see very often, and that felt like one bit of good to come out from this otherwise surreal situation.
And how are you? Please be healthy and safe.
---
From this Medium post by futurist Scott Smith, I've found out about a cool tool called Fuutures Wheel.
Essentially it's a mind-map like diagram, with at its centre marked a main change event; from this main event a list of immediate consequences (first order effect) and from each immediate consequence, their direct consequences (second order effect) and again for third and forth order effects until you can go.
I found the tool particularly inspiring as a way to come up with opportunities to help with a specific problem, to open up a big change into more addressable, manageable topics and also to uncover overlooked ones.
So, I've quickly made my own diagram. The change starting point is the same of the example by Scott Smith: "majority of professionals are working from home". But apart from some obvious overlaps, I could come up with some new topics, my diagram based more on an individual perspective compared the one by Scott Smith, and as I noticed after, in many cases my consequences are of the kind that I could imagine a solution for.
Next step is to use the third order consequence and try too think of some ideas that could answer to those.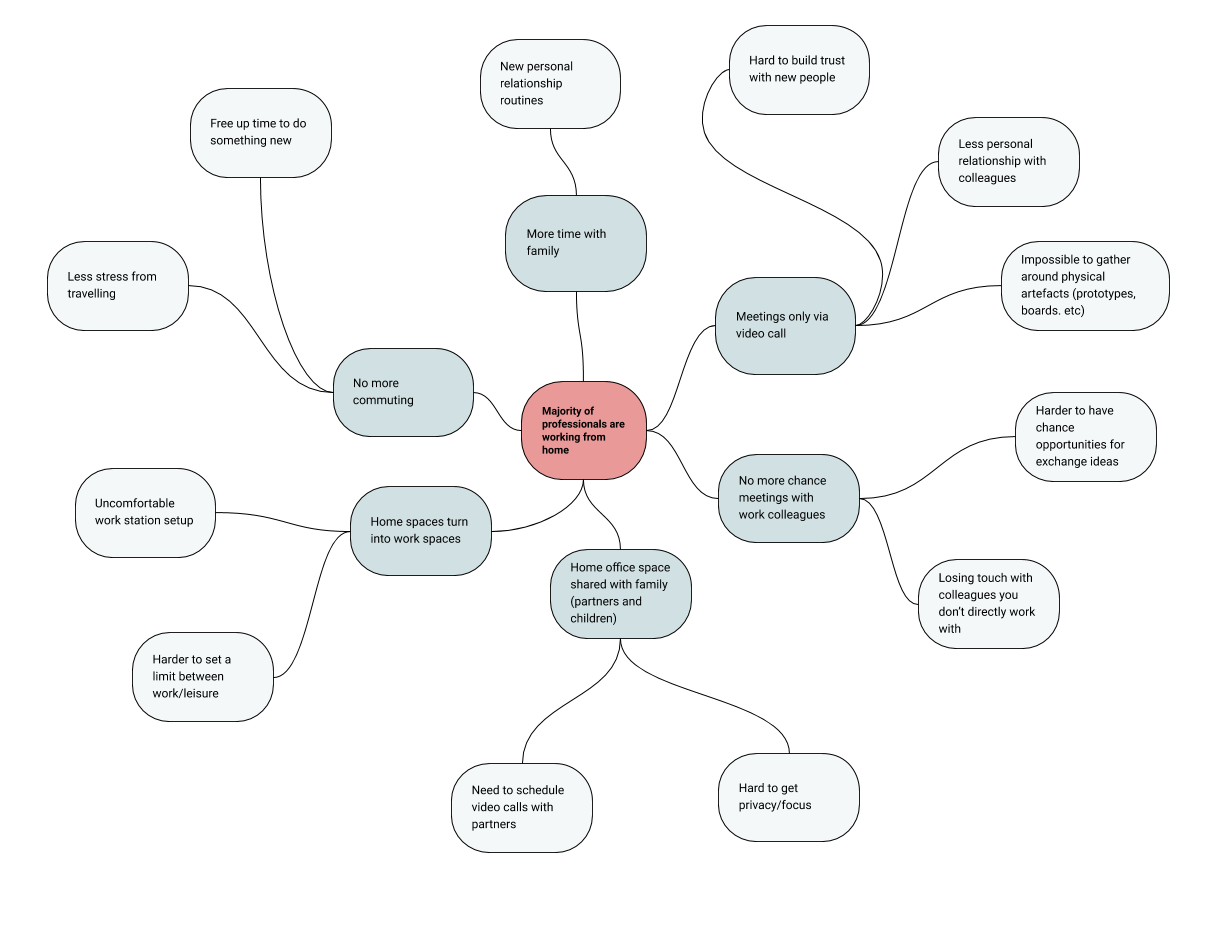 ---
Findings
1. Tellart's Panacea (2020)
Tellart made a series of experiments looking to replace physical presence while in remote. In the link there is a nicely made video of the experiments.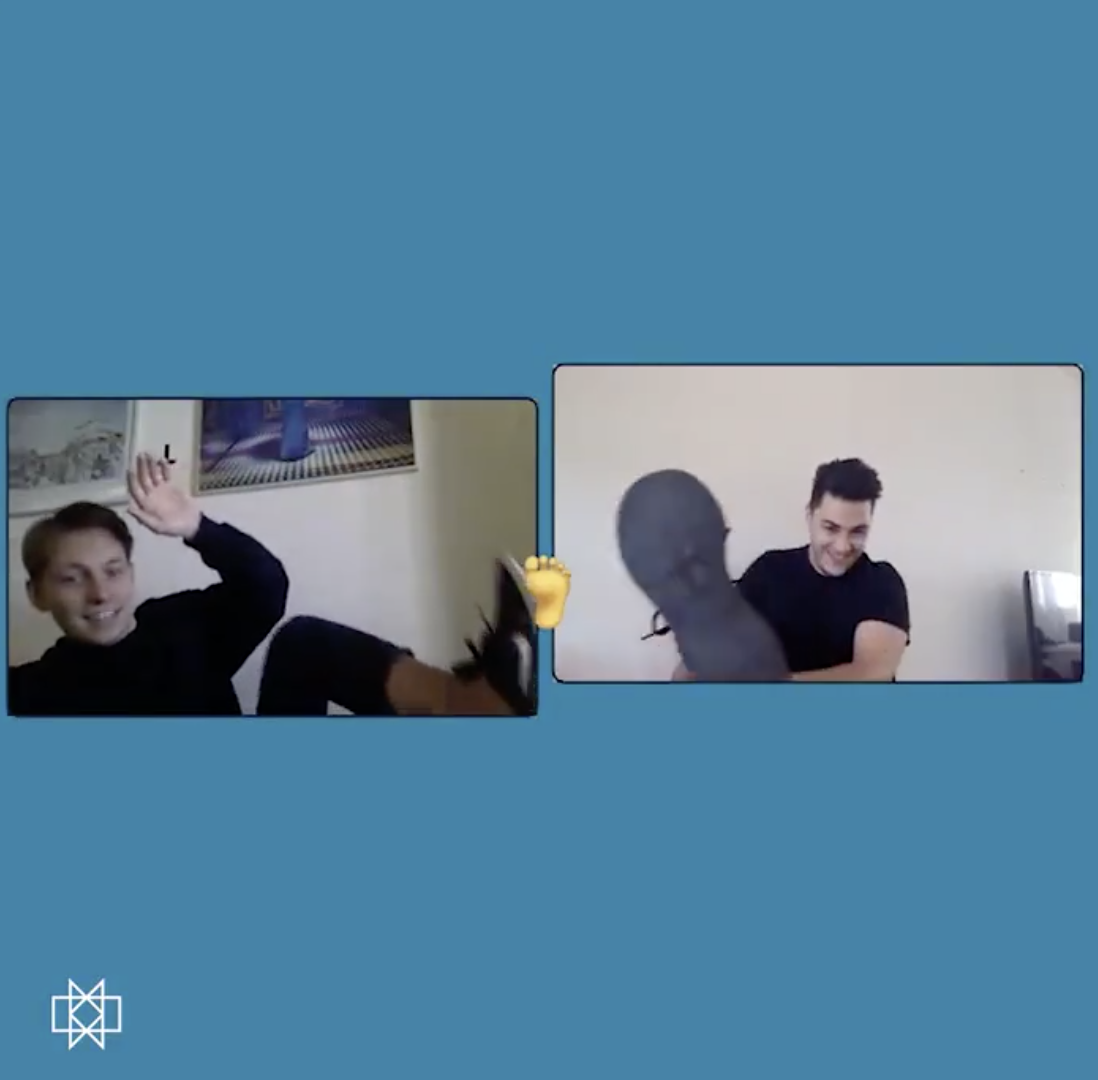 2. Social Distance Thing (2020)
Dutch studio The Incredible Machine built a laser based thing that marks the safe area around you, so to help with social distancing.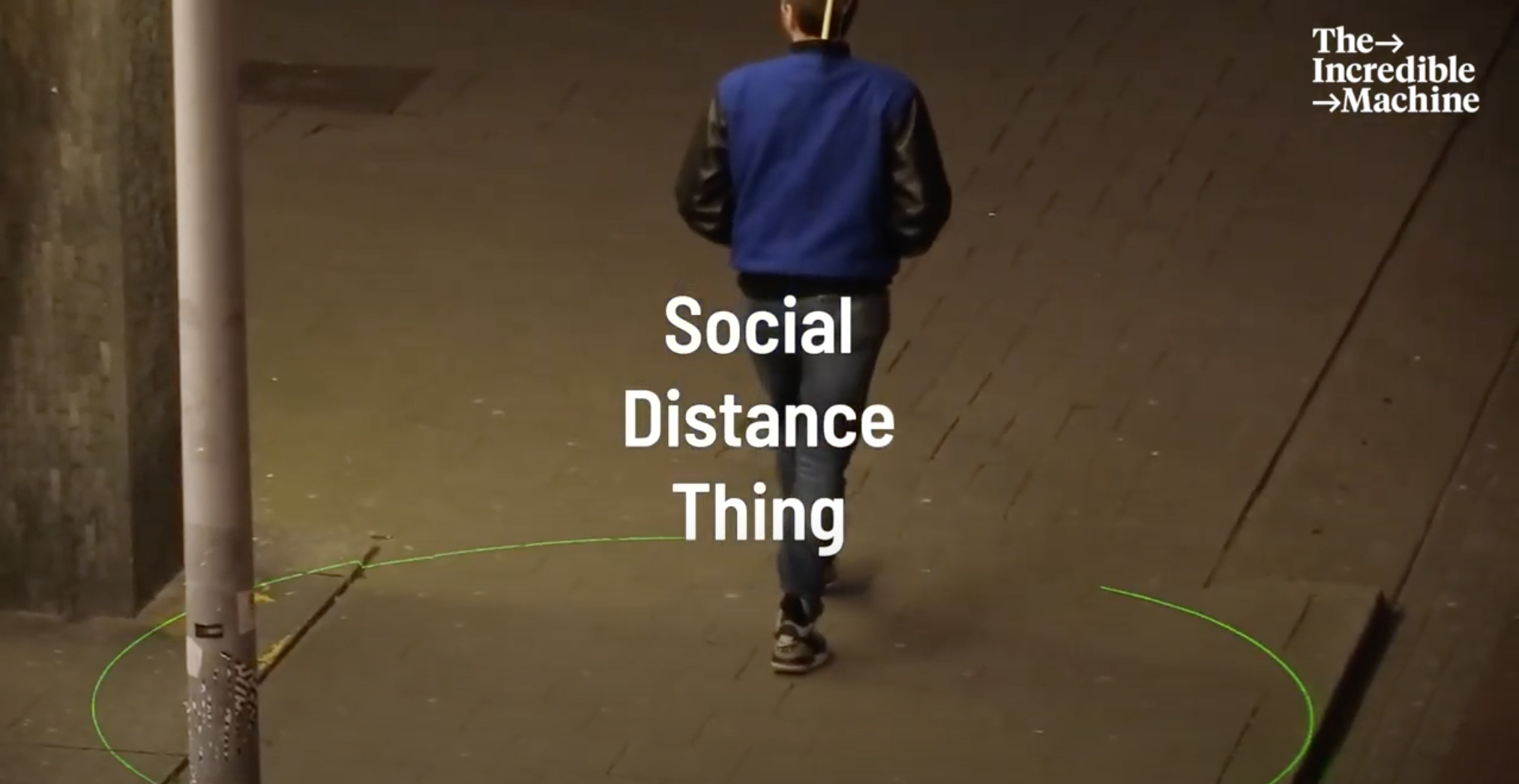 3. Animal Crossing Hong Kong Protests (2020)
This is how #hongkong ppl spend our time during coronavirus lockdown - villain hitting in #animalcrossing, the villain is #CarrieLam, the worst governor in #hongkong history.
In the link, there's the video posted on Twitter.