Here's the question.
What does life in a sustainable future look like?
Ours are critical times. The material resources and energy that are currently needed to sustain our (global north) societies are beyond what the planet can keep up with. A lot of actions to reduce our impact on the environment will need to come from governments and corporations. But it is also certain that in a sustainable future, life will need to look different to the one we're having now. What can it be?
Probably you remember the Jetsons. This 60s TV show was still airing in Italy when I was a kid in the 90s. At that time, it still looked like the future. The Jetsons have a robotic cleaner, talking watches, video phones and flying cars. Fast forward to the 2020s, and minus the flying car (which is most likely just a way to bring our traffic problems to the third dimension) my life now looks pretty similar to the one of the Jetsons. I can ask my Roomba to clean the floor by speaking with the two Amazon Echos in my apartment, I spend a good chunk of my work time video calling people on my computer and I had a smartwatch, an original Pebble that I loved, but that I didn't miss enough to replace when it broke.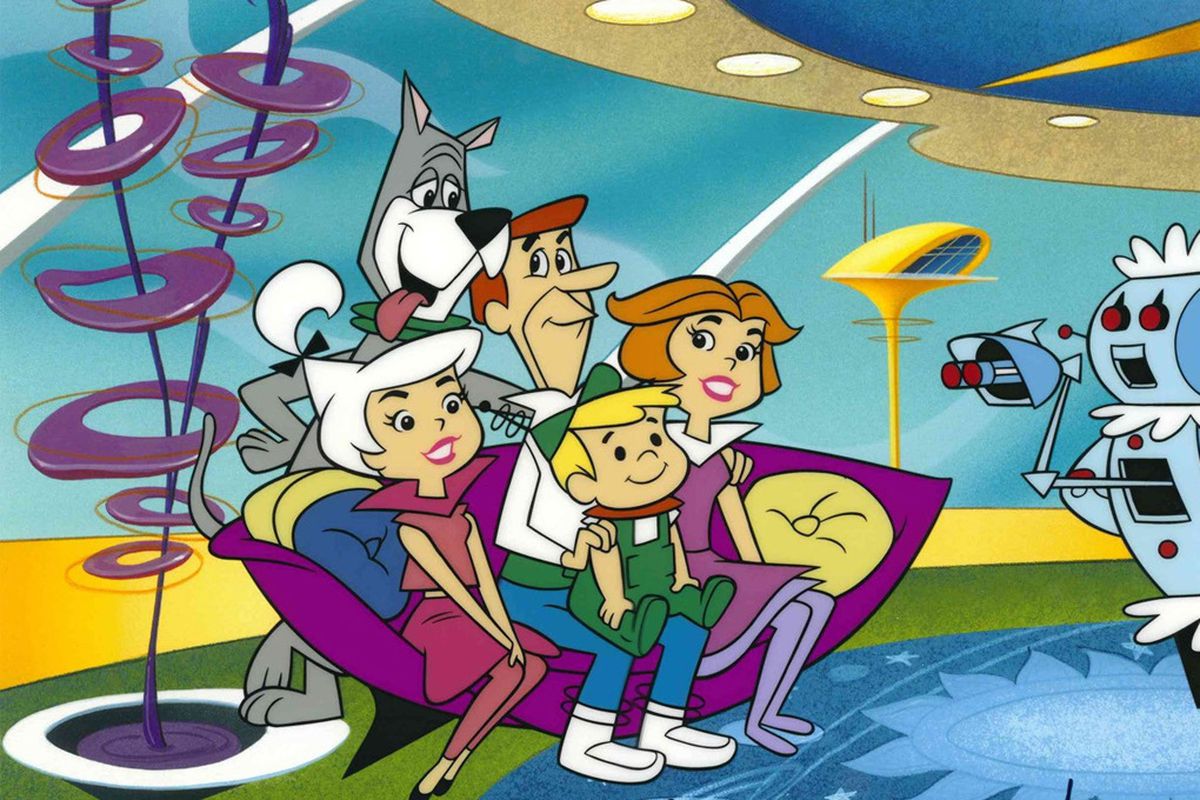 If the Jetson's future of the 60s gave us a good anticipation of how we are living in the 21st century, what hints can our current future fiction give us on how we will live 60 years from now? From the top of my mind, here is a list of new sci-fi productions I watched in the past 10 years. Black Mirror, Handmaid's Tale, Westworld, Blade Runner, Mad Max: Fury Road, Humans. If you're familiar with at least some of them, you'll also recognise the recurring theme. It's Dystopia. True, some of those stories were written some time ago. But the fact that producers are also looking for old scripts to create new dark series or films, confirms, even more, the current popularity of the theme "how things went wrong". We are hungry for dystopias, and streaming platforms are serving all-you-can-eat buffet deals full of that stuff.
There's also another kind of future that is being talked about a lot these days. You guessed it, it's the Metaverse. Flavours of this future also vary, but the core idea is that we will spend a lot of time online in 3D worlds socialising, working, playing, learning and buying stuff. Probably as virtual avatars and maybe while wearing VR goggles.
These are the two strongest signals of what the future might hold for us. The techno-socio-environmental dystopias described by fiction and the de-materialization of experiences into virtual worlds proposed by big tech. As we're progressing forward in a global crisis also caused by the excessive use of material resources and fossil energy, both visions seem plausible. In fact, we could even get a mix of the two.
But spending days at home plugged into the matrix while Mad Max is going on outside the window is definitely not the life I hope to have in a sustainable future world. Thankfully, from some corner of the internet (thanks, Reddit), I found a better alternative.
You might have seen this video before. It is one of the most popular examples of something called Solarpunk. And its vision of a green, communal, technological, and joyful future had me hooked right away.
---
What is Solarpunk? The term is about 10 years old, and online there are plenty of articles that describe what it is. As I mentioned in a previous post, I didn't find one that satisfied me completely. So here's my definition.
Solarpunk is a social and creative movement that proposes a vision of the world where we have solved the environmental and social issues of our times through technological solutions that are in harmony with people and nature, and a way of living that focuses on communities, conscious consumption and D.I.Y.
Let's now unpack it a bit. First of all, Solarpunk is a creative movement. You can see Solarpunk images and read Solarpunk stories. That's how the term was born. As a hashtag on some images posted on a Tumblr blog.
Certain elements are quintessential Solarpunk. Like the organic-looking architecture, the come-back of geodesic domes and the buildings covered with plants. In the background, common sights of solar panels or wind turbines against a blue sky backdrop. And in the front, some discrete pieces of technology and happy-looking people.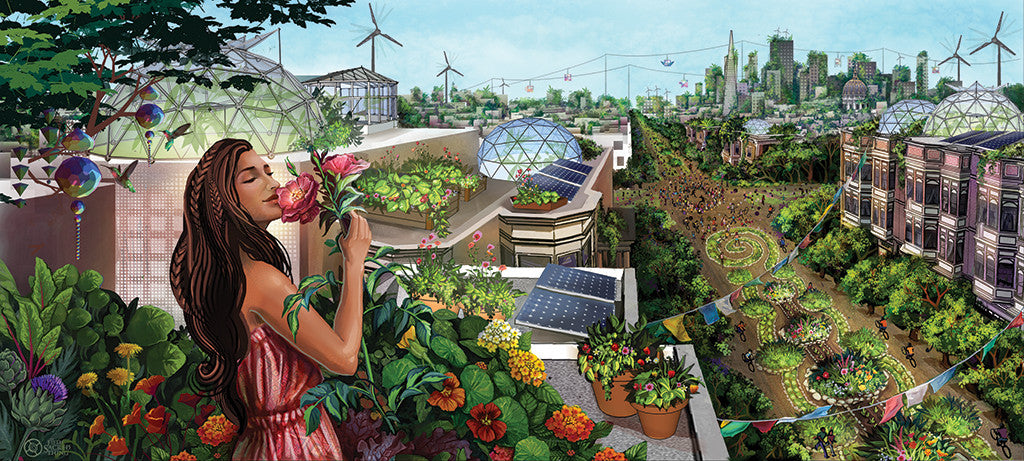 The aesthetic is a crucial aspect of Solarpunk. Social movements don't often have such a rich collection of images or stories to make tangible the future they want to build. That's what makes Solarpunk special and what made the subculture gain a certain underground popularity in the past few years. Those bright images give hope that there will still be a civilization past the current climate and social crisis. And that it will be beautiful too.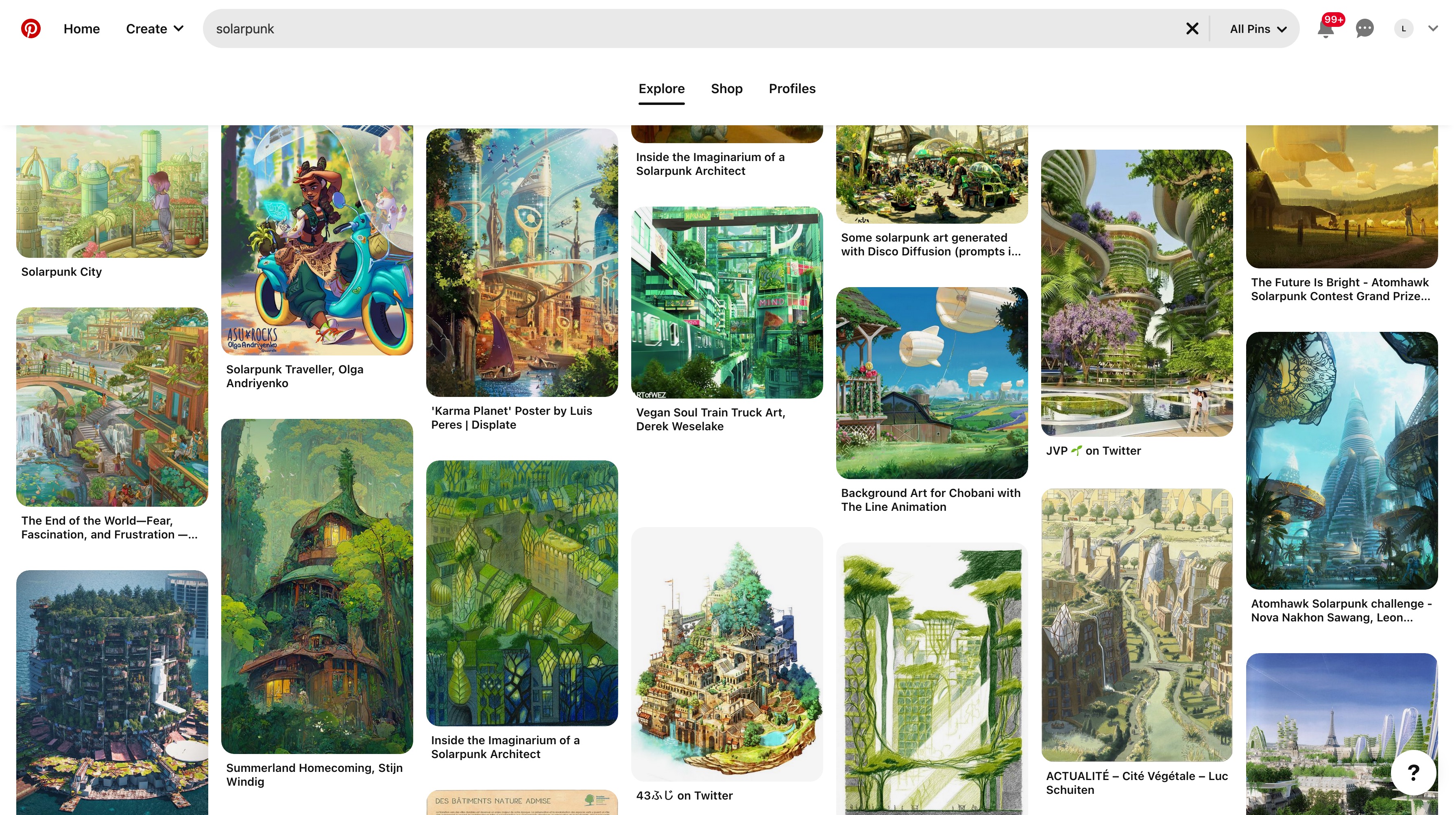 Secondly, Solarpunk is a way of living. The r/solarpunk channel on Reddit has 100K users, and it's an active community. Apart from artworks, many ask for advice on how to live more Solarpunk or discuss products, services, initiatives, etc. that could be fitting with the Solarpunk vision. While there's no official Solarpunk affiliation to be had (nor people that put "Solarpunk" in their Linkedin profile description), I can imagine that out of the 100K members of the Reddit group, there is a good number of people that lives and tries to build that Solarpunk future they discuss.
Finally, there are the solutions and the technologies. Solarpunk is a loosely organised movement, and apart from a few exceptions, the Solarpunk's vision is not explicitly pursued by organisations. But there are some solutions out there, either already in place or in development, which fit with that Solarpunk idea of technology that is in harmony with people and the environment. Here are some examples.
Feldheim is a small town south of Berlin which is fully powered by locally generated renewable energy, through wind turbines and biogas. A local, community-led solution for energy is definitely Solarpunk. And there's an element in the story that brings up the punk aspect even more. There's even an aspect that makes. When the town become self-sufficient E.ON, the energy firm providing the area, refused to sell or lease the grid to the town. But the community didn't give up. With the help of an external partner, they built their own smart grid. The idea of energy communities is not even so radical. Since 2022, the EU is supporting similar projects, with provisions to help the creation of energy communities focussed on renewable sources.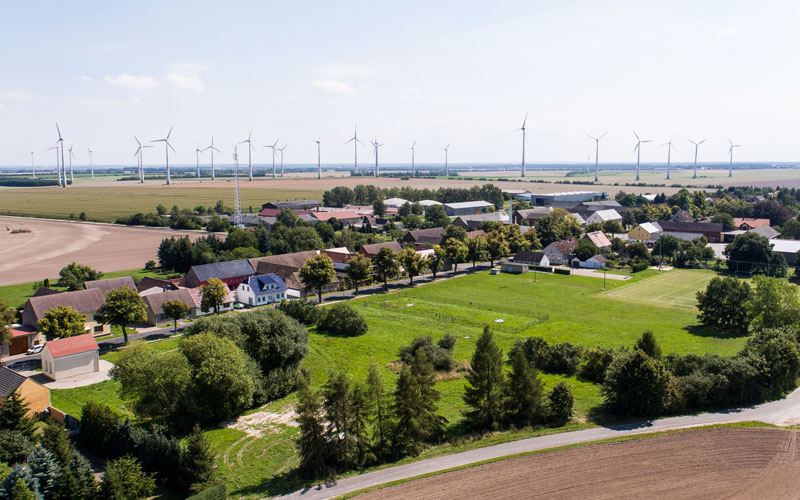 Solarpunk is also a skyscraper full of trees. This is the idea behind the Vertical Forest towers in Milan. The two tall buildings have 2000 trees and shrubs of 90 different species distributed on each of their floors. As a result, the architecture managed to attract species of birds and insects that would not otherwise be present in that part of the city. At the moment living there is a luxury for few, that only rich renters such as Serie A football players can afford. But there is no reason why such living spaces should be so exclusive. In fact, among the new commissions for Vertical Forest buildings, there is one for a social housing project from the city of Eindhoven.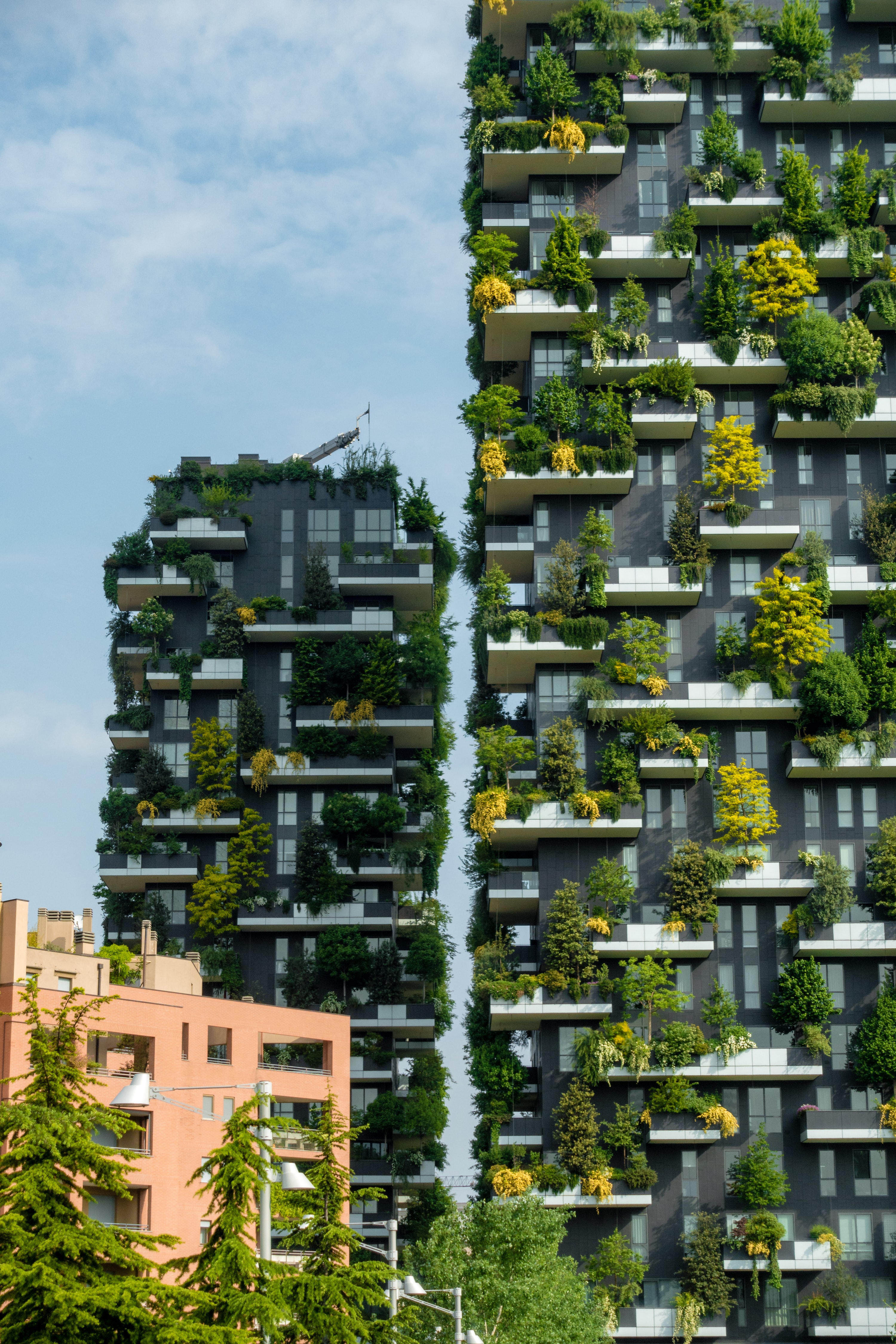 Urban gardens, where communities can connect and grow food locally, are very Solarpunk too. I especially like the example of Machinaka in Japan. Their rental vegetable gardens use the rooftop of commercial facilities such as train stations in Tokyo and Osaka, so that members can go gardening right in the middle of the city. One of their gardens is on the top of Shinjuku station, one of the most trafficked in Tokyo. Imagine growing carrots while surrounded by skyscrapers.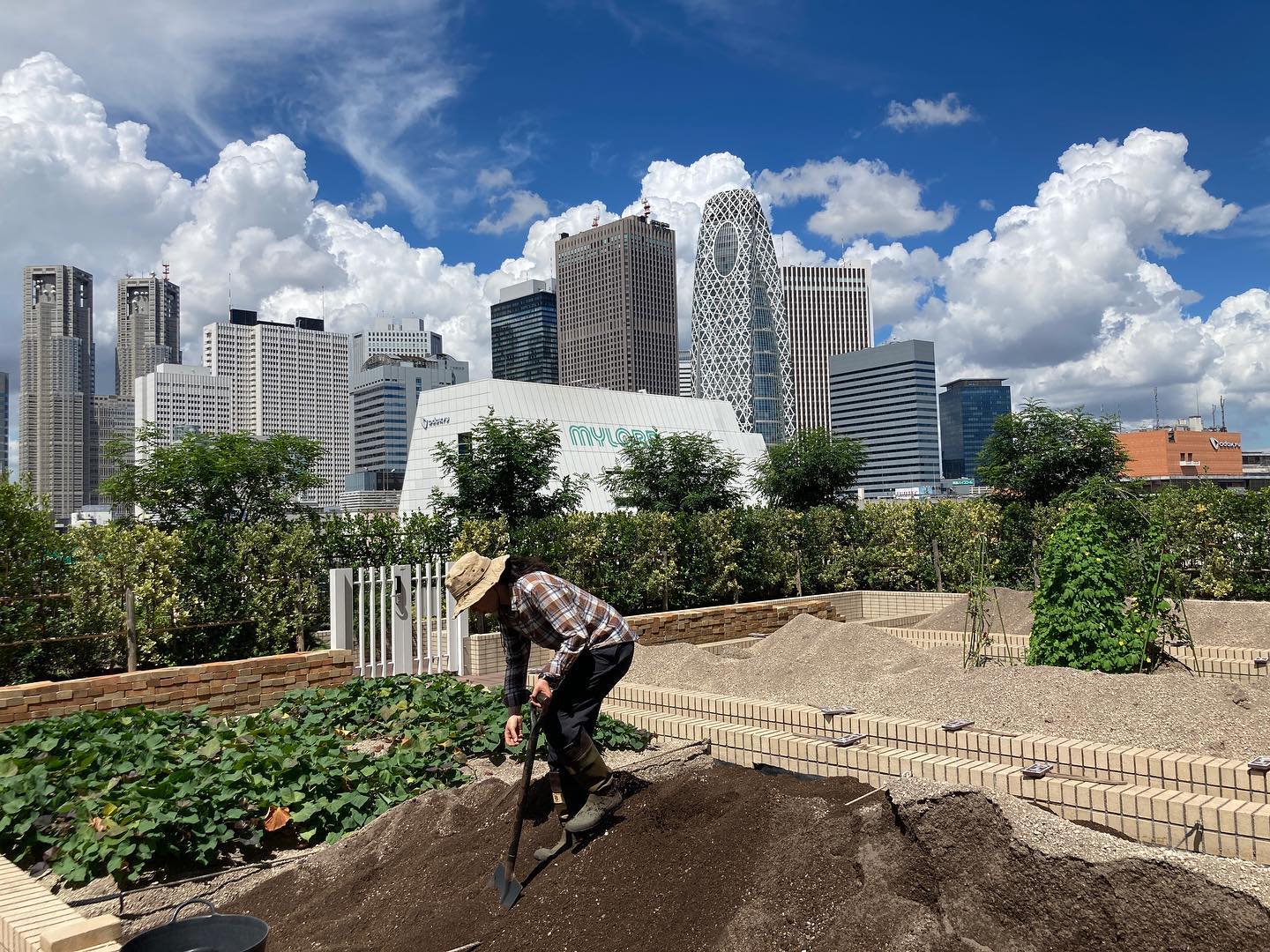 The greens plus buildings combination is one of the most recognisable features of Solarpunk. But a strong focus in Solarpunk is also communities, D.I.Y. and conscious consumption. Let's take the example of products. A very Solarpunk idea is the Repair Café. Repair Cafés are local events and spaces where people can go with their broken things, often small appliances such as radios and blenders, and have them repaired with the help of local volunteers. Repair Cafés are a popular concept (at least in Germany where I live), so you might want to check if there's also one close to you.
A related, but less common initiative, is the Library of Things. What if you didn't need to buy a product at all? In a Library of Things, you can borrow anything, not only books. I found a nice example in Munich. The Werkzeug Bibliotek is hosted in one space of the main city library and as a subscriber, you can borrow all kinds of work tools from there. So that if you know that you will use that power drill only a few times per year, you can avoid buying it and just get it for the few days that you need it.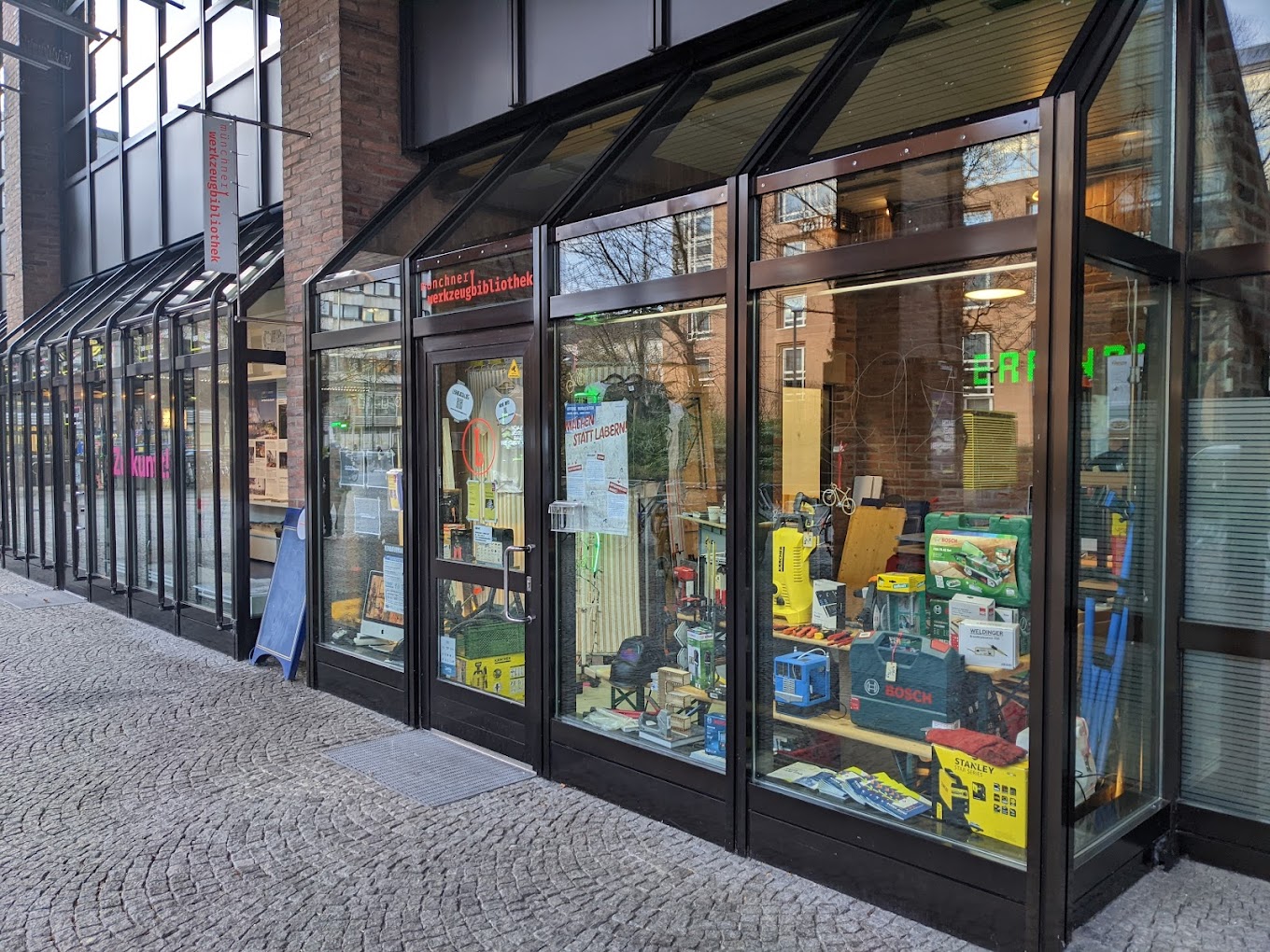 Then there are some solutions which are still some years to come, but that could have a place in a Solarpunk future. Library of Things and Repair Cafés would reduce the products we will need. For the things that we will still need to produce, digital fabrication technologies (such as with robotic arms, 3d printers and laser cutters) could enable us to localise part of manufacturing processes, reducing the carbon impact of transportation. One interesting example of local, digital fabrication solution is from Stilfold. The Swedish company has developed a technique that allows them to create structural frames by folding a cut sheet of metal with a robotic arm. The company is using their folding technique to create motorcycle frames, and in a podcast interview, one of the founders explained how the whole assembly of one of their motorcycles could be done in a mobile workshop, starting from pre-cut metal sheets and parts.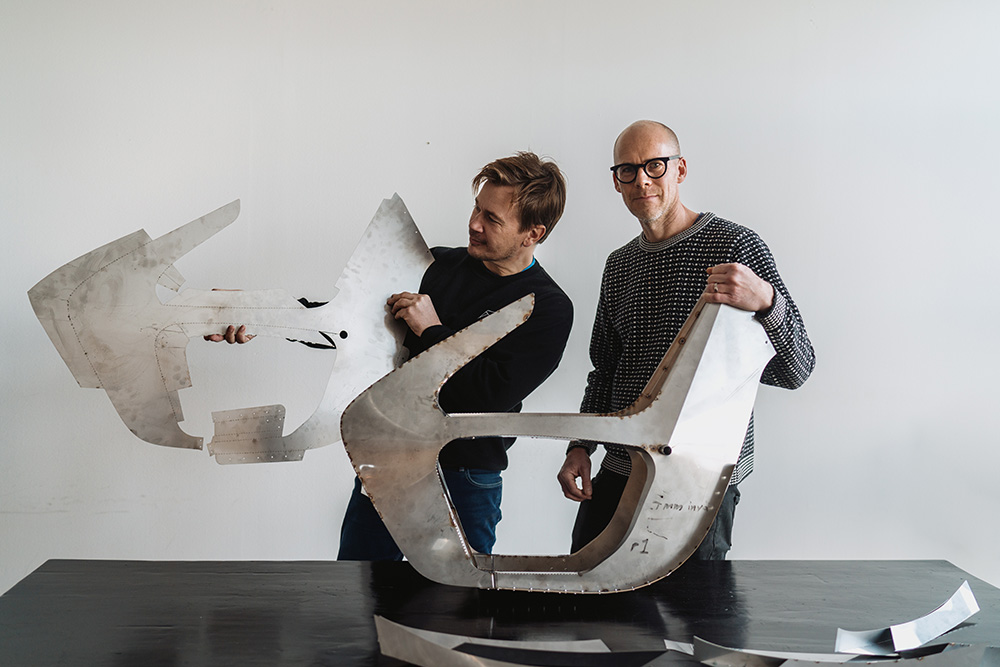 But for raw materials, we would still need to rely on global sources. In this case, we can look at solutions that reduce the impact of long-distance transportation. One can come from wind-powered cargo ships. There has been some research on rigid sails and a partial application of the technology is already being used. In 2022, the Japanese company Mitsui O.S.K. Lines is installing a single rigid sail on a ship which would support the regular fuel-powered engine and, according to their calculation, reduce the greenhouse gas emission of the trip by 5-8%.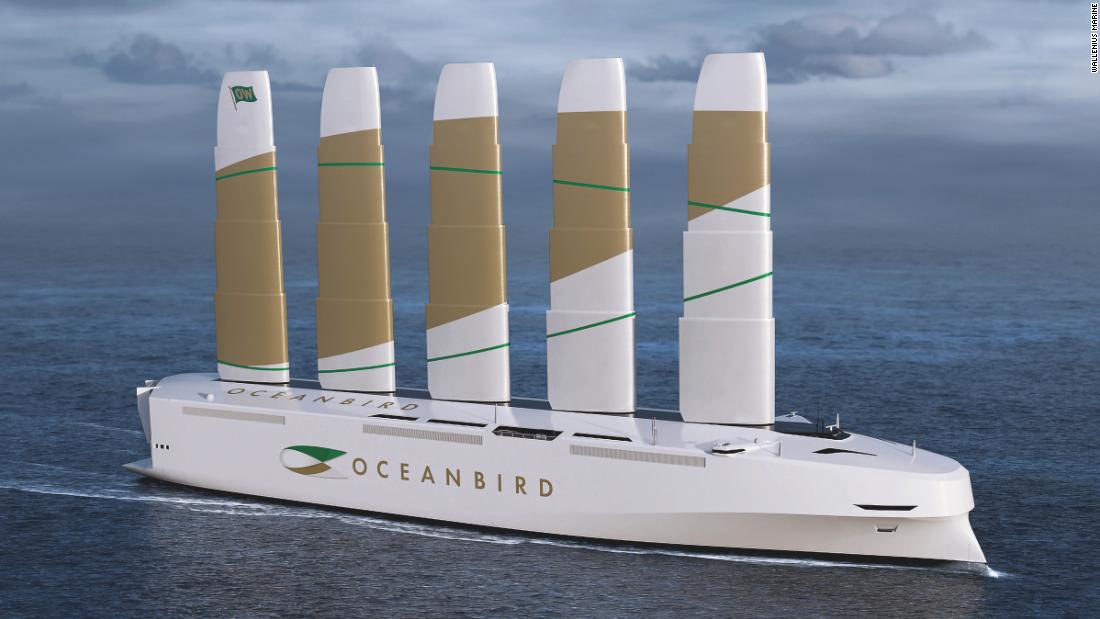 Ok, it's time to wrap this long post up. Jay Springett is one of the most active voices in Solarpunk. In one of his presentations about it, he reports this quote, from futurist Madeline Ashby (who in turn took it from Sci-Fi writer Adam Rakunas).
If I had one piece of advice for literally everyone, it would be to talk, loudly and frequently and in detail, about the future you want. You can't manifest what you don't share.
If you asked me as a kid in the 90s what kind of future I wanted, maybe I would have pointed at the Jetsons. A fully automated life of comfort seemed like the best the future could bring. On the other hand, a Solarpunk's future requires work to do: like plants to look after, objects to repair and communities to deal with. But maybe giving up some comfort and finding instead pleasure in taking care of things is a good trade-off for a sustainable future. So if you ask me now what kind of future I want, I would show you one of those weird, wonky, utopian but pragmatic Solarpunk images.
---
Some more good Solarpunk texts
Is Ornamenting Solar Panels a Crime? - e-flux
Why Solarpunk Gives Me Hope for a More Sustainable Future - Yes Magazine